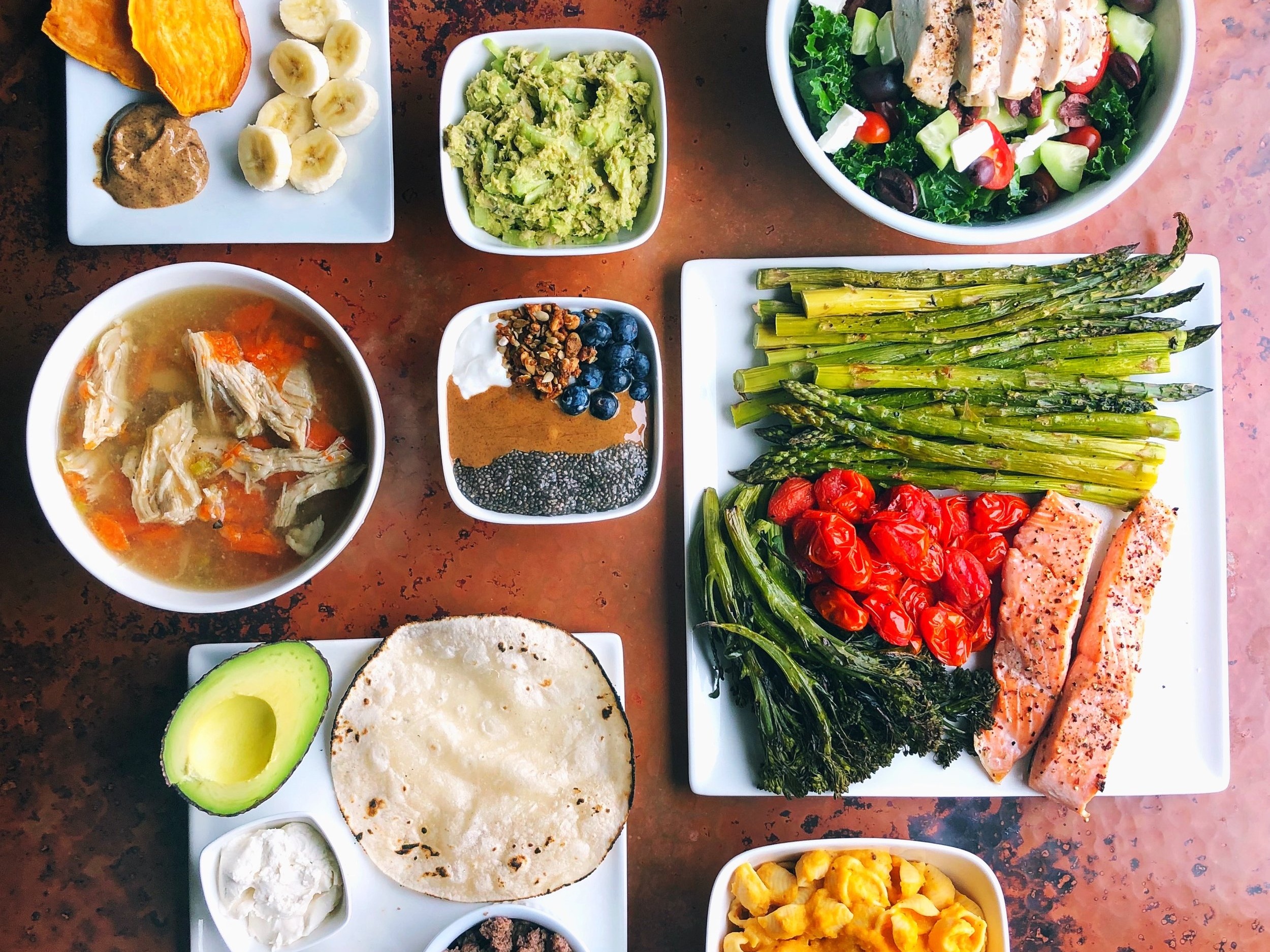 are you struggling to find the perfect equation for grocery shopping? Do you, without fail, either find yourself with not enough food or a fridge full of leftovers to feed an army?
If the idea of walking into a grocery store make your skin crawl with anxiety, let Cameron guide you into smart shopping. As someone who thoroughly enjoys spending time in the grocery store, Cameron is the perfect person to show you which aisles to spend your time in and which to avoid. She prides herself on being knowledgable and organized in this space, which allows her to share some of the burdens that come with shopping and meal planning. When you meet with Cameron you'll discuss your weekly schedule, meal preferences, and
decide on an individualized meal plan; complete with a meal schedule, recipes, and a master grocery list to help you conquer the store. You may be curious to see what this looks like. If so, check out one of her meal prepping guides here. Cameron makes herself available for a one-time grocery store walk through where she will assist you in shopping at your local market, so you can leave the store confident that you have a cart filled with healthy options and a wallet of money well saved.