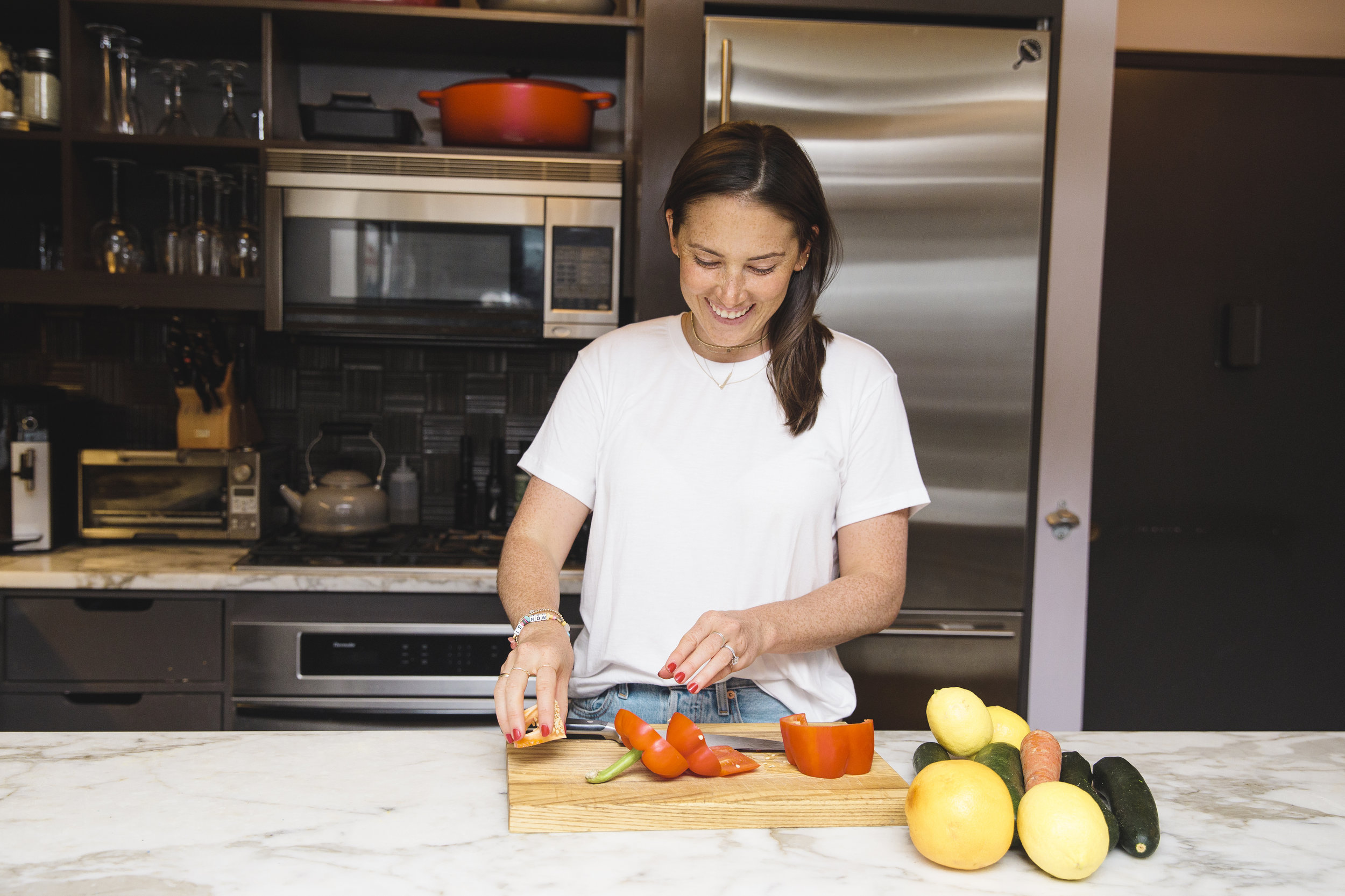 Cameron's Cooking Classes
Are you interested in gaining confidence in the kitchen? Looking to book an engaging activity for you and your friends? just want to have some fun?
Whether you want to learn how to use the instant pot or, perhaps, tackle the more advanced dinner party menu, Cameron will teach you everything there is to know. As a self taught at-home-kitchen connoisseur, Cameron loves nothing more than to share her knowledge and teach others the simple steps of preparing a healthy and delicious meal.
Cameron's classes range in size and are tailored to your individual needs and preferences. Whether you want a one-on-one lesson, a group activity, or an in-office employee teach-in, Cameron is your go-to cooking instructor. Turn your next get together into a memorable experience right in the comfort of your own kitchen!